Chapter 6. IT Infrastructure Management
6.1 IT Infrastructure Management Requirement
NASA shall manage the IT infrastructure as an integrated end-to-end service to improve security, efficiency, and inter-Center collaboration.
6.2 Background
6.2.1 NASA's IT Infrastructure consists of the hardware, software, and processes that together deliver fundamental IT capabilities in support of NASA users, application systems, and data.
6.2.2 NASA's IT model divides Infrastructure into four categories: End User Services, Communications Services, Data Center Services, and Infrastructure Applications.
6.2.3 NASA's strategic approach to the management of infrastructure is to treat all cross-Center or cross-project infrastructures as a set of unified, enterprise-wide services throughout their life cycle from formulation to operation; and to manage the remaining single Center- or project specific infrastructure using the enterprise approach for formulation and a federated model for implementation and operation. This approach is illustrated in Figure 6.1.
6.2.4 Consolidation of infrastructure decision making and oversight in the OCIO does not necessarily imply the physical consolidation or centralization of infrastructure technology, although there may be instances where centralization and/or consolidation of infrastructure will be required to support NASA's goals.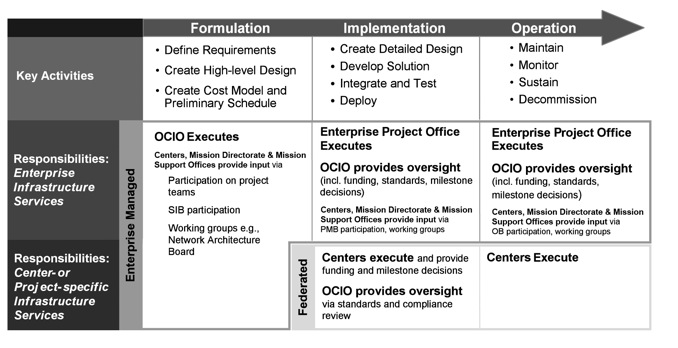 Figure 6.1 Formulation, Implementation and Operations Model
6.3 IT Infrastructure Management Roles and Responsibilities
6.3.1 The NASA CIO shall be responsible for all aspects of the management of the NASA IT Infrastructure.
6.3.2 The NASA CIO shall ensure that NASA's IT Infrastructure is managed to meet the NASA IT Infrastructure principles as follows:
6.3.2.1 Mission Enabling. The infrastructure shall provide end-to-end capabilities that meet NASA's current mission IT needs and flexibly accommodate changing mission requirements over time.
6.3.2.2 Integrated. The infrastructure shall enable seamless collaboration across Centers and provide users with a common user experience regardless of location or organizational alignment.
6.3.2.3 Efficient. The infrastructure shall provide NASA users, systems, and data with modular, interoperable services that support the efficient execution of NASA's missions.
6.3.2.4 Secure. NASA's infrastructure services shall be formulated and operated in a way that protects the confidentiality, integrity, and availability of NASA data and resources.
6.3.3 The Center CIOs shall be responsible for ensuring that all aspects of the IT Infrastructure at their respective Centers are managed in accordance with the model described above.
6.3.4 NASA Center Directors shall support their Center CIOs in executing the IT Infrastructure management model described above.
6.3.5 The NASA Chief Enterprise Architect and Center Chief Enterprise Architects shall ensure that the Agency Enterprise Architecture and Center Enterprise Architectures, respectively, promote the management of the NASA IT Infrastructure in accordance with the principles described above.
DISTRIBUTION:
NODIS
---
This Document is Obsolete and Is No Longer Used.
Check the NODIS Library to access the current version:
http://nodis3.gsfc.nasa.gov

---