NASA
Procedural
Requirements
NPR 1450.10D
Effective Date: March 24, 2006
Expiration Date: March 24, 2026
COMPLIANCE IS MANDATORY FOR NASA EMPLOYEES
---
Subject: NASA Correspondence Management and Communications Standards and Style Revalidated (6/21/2021)
Responsible Office: Office of the Chief of Staff
APPENDIX I: NASA STATIONARY SPECIFICATION STANDARDS
---
The following products represent standardized templates including product specifications for stationary components identified in the NASA Style Guide. These templates are to be used for purposes of reference to the NPR 1450.10, and for reproduction of such stated products.
These are the prime elements required to create approved NASA communications material as required by the Communications Material Review Process. For more information on the approval process, go to http://communications.nasa.gov
"Communications Material" is defined as media that is produced with NASA funds and conveys information about NASA projects, programs and results to both external and internal audiences.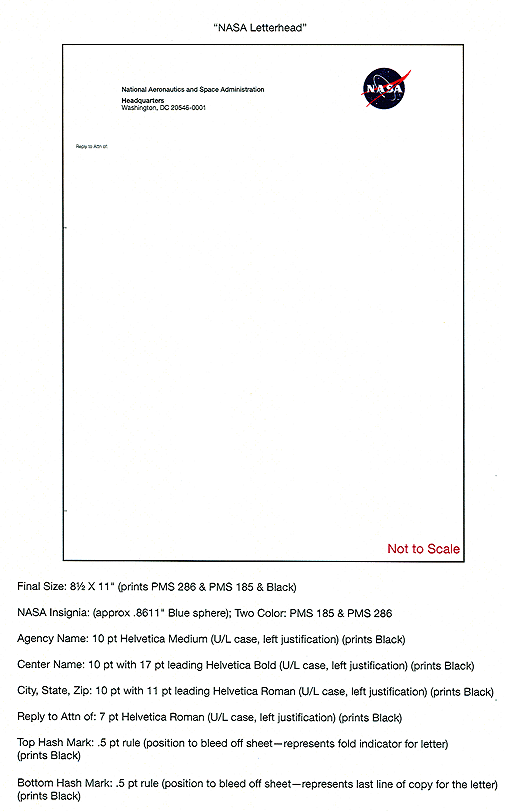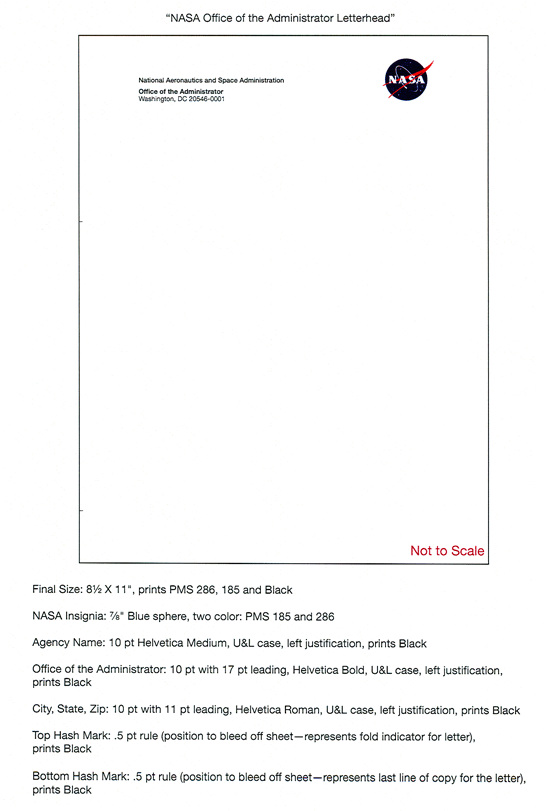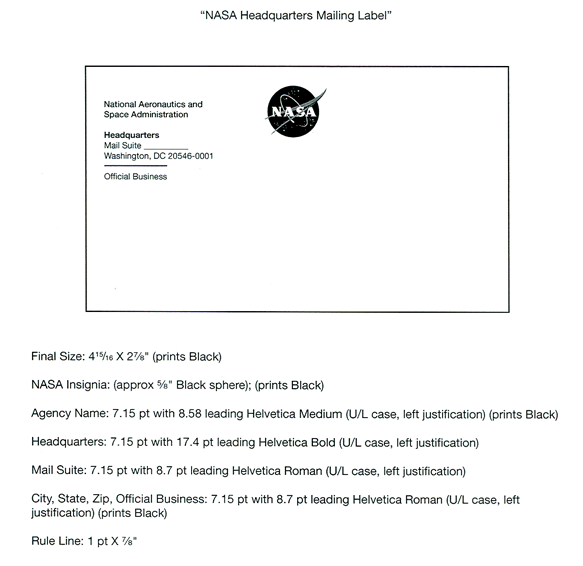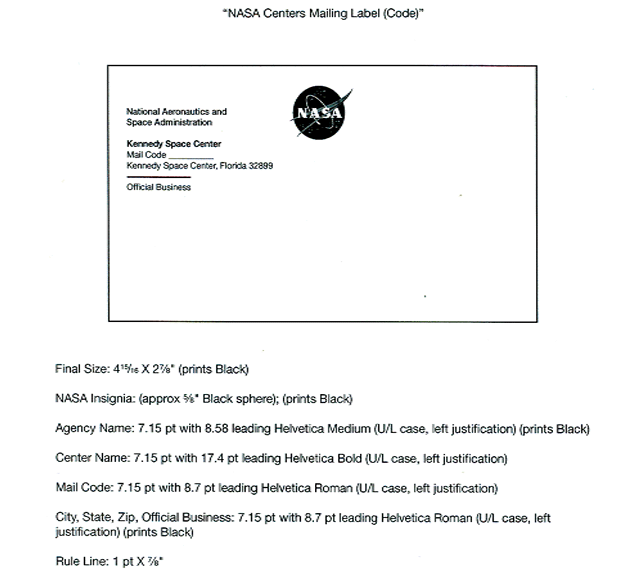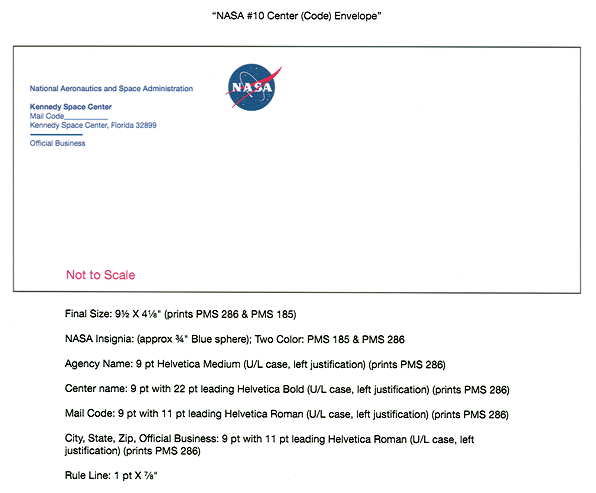 DISTRIBUTION:
NODIS
---
---